EZ-PZ Kubota Remotes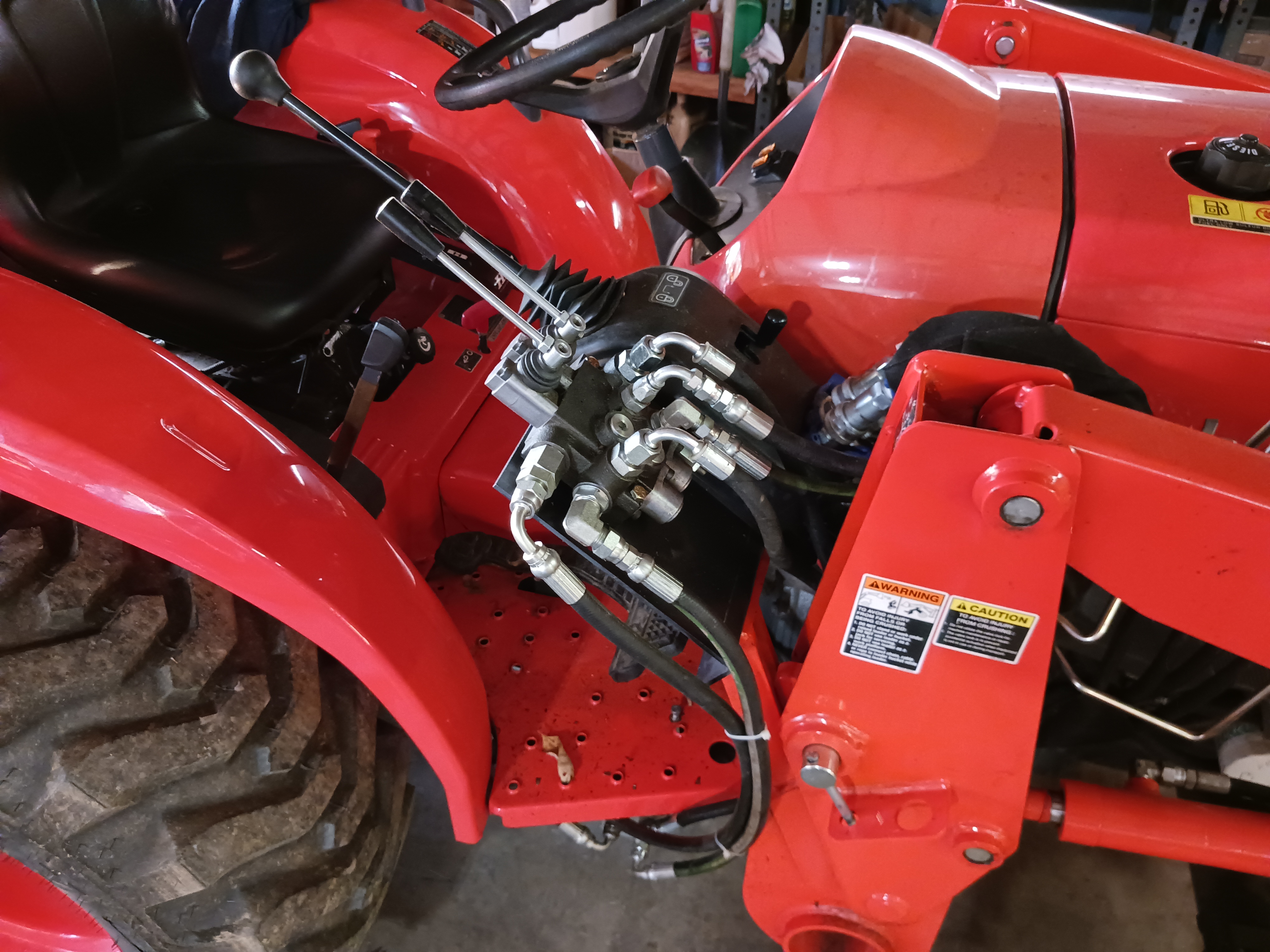 This kit fits the L01/L02 series tractors with factory front loader. Tractors with factory backhoe require a different set of hoses - please specify backhoe model when ordering. This kit can also be fitted to older model L-series tractors using the appropriate length hoses - please call with your model numbers to confirm hose lengths and fitment.
The kit comes standard with a Summit 11 GPM P40G valve with double acting spools for controlling hydraulic cylinders and can be ordered with one, two, ot three spools. Float, detents, and motor spool options are also available at additional cost.
This is a 100% complete custom fit solution and includes all of the items needed to mount the auxiliary valve next to the existing loader valve and plumb it into the loader's power beyond circuit. Installation is quick and easy and can be accomplished in about 30 minutes using just a few common hand tools. Hose kits for front and rear remote outlets are sold separately.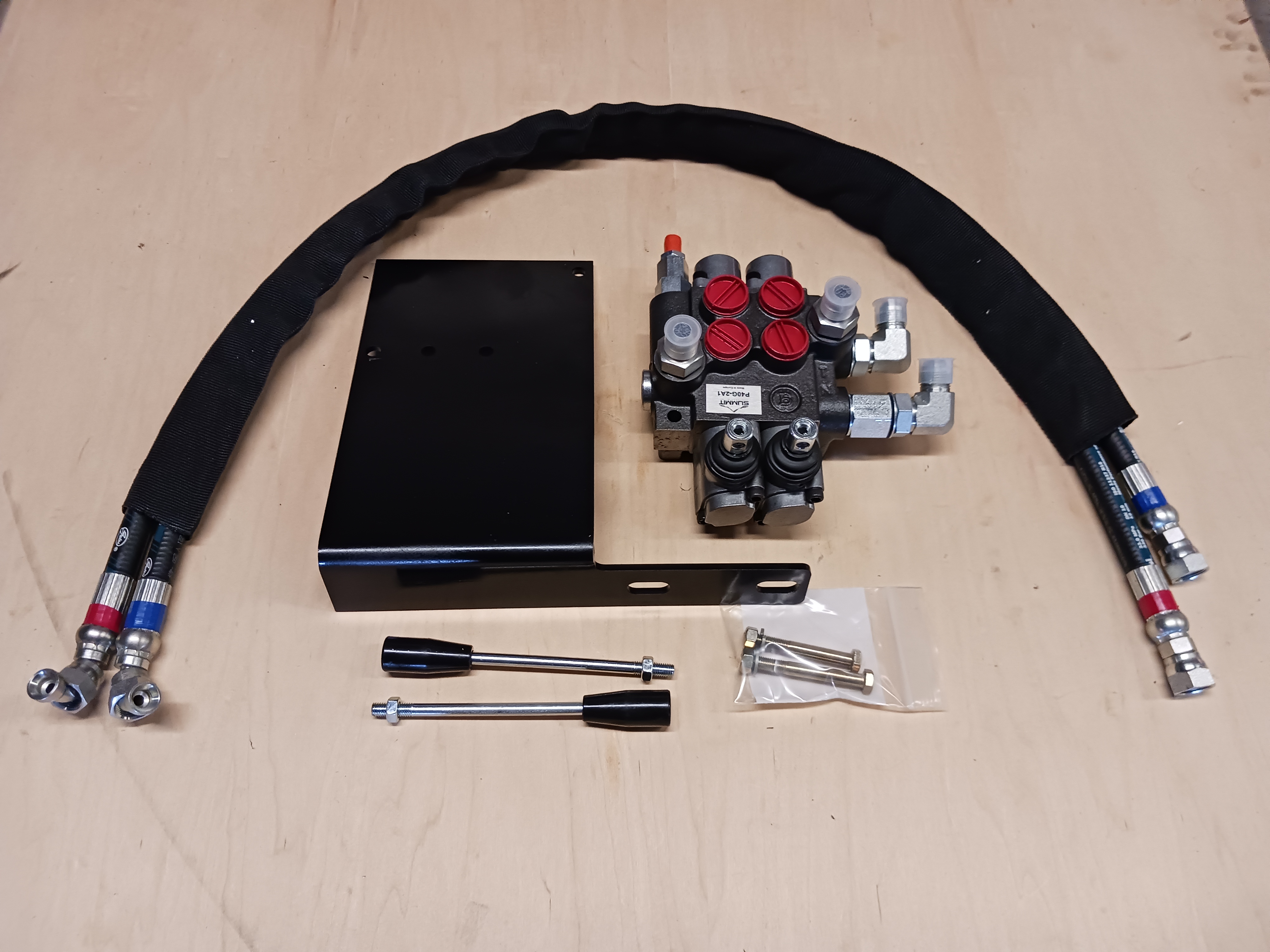 EZ-PZ Remote Valve Kit for Kubota L01 and L02 Series Tractors
Single spool valve
$265
Two spool valve
$295
Three spool valve
$335
Remote Outlet Hose Kits
Each fully assembled hose kit contains two 1/2" body ISO 5675 female hose couplers, two lengths of 3/8" Gates MXT hose, hose sleeve, and two SAE-8 x JIC-6 port adapters. The poppet valve female couplers are of the double acting sleeve type (Safeway S40/Pioneer 4200) allowing one hand push/pull connection when panel or breakaway bracket mounted. Hose kits are priced by the overall length of the assembly - e.g. two 10' hoses equals one 10' hose kit. When ordering please specify overall length to the nearest inch.